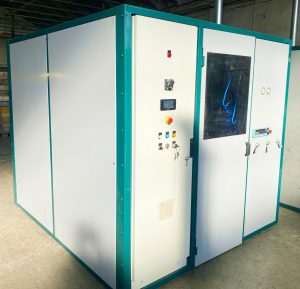 Waste solid tires recycling is not a problem! The best solution is the patented fray machine AT22110. This machinery is completely designed and manufactured by us.
It is made to process solid tires and press-on bands to obtain rubber powder and buffing in different sizes. Loading the tires on the machine is very easy: no lifting system is needed. The fray machine is run by an electric engine equipped with a software for the authomatisation of the functions. In this way, a single person can easily manage at least 2 machines at the same time.
The equipment is put in a soundproof box that ensures a noticeable pacification, safety and capacity.
Do not hesitate to contact us for more info!